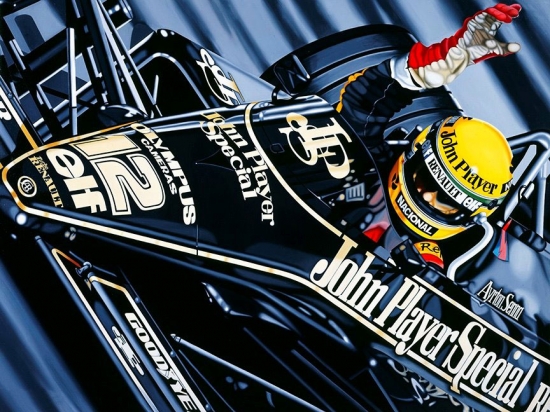 This features Ayrton Senna's first F1 victory at Estoril, Portugal, in 1985
A great victory on the rain soaked track at Estoril in 1985 was the beginning of the legendary career of arguably the greatest racing driver of all time. The sight of the famous yellow helmet in the well-loved black and gold Lotus, is one that is fixed in the memory of motor racing fans around the world.
Limited to only 500 copies for sale worldwide. each copy personally signed, sealed and numbered by the artist. Size: 28"x36".