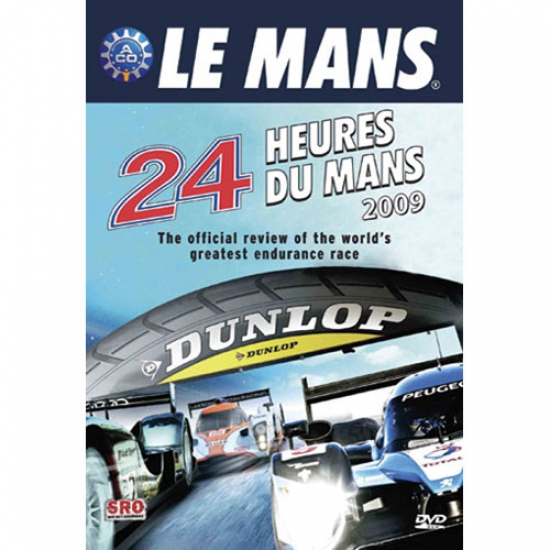 The 77th running of the Le Mans 24 Hours Race promised one of the most fascinating and fiercely contested competitions of recent years - and, once again, the world`s greatest endurance race delivered.
The Official Review features dramatic and action-filled footage from all four classes, bringing you explosive highlights from more than 3,200 miles of racing. There`s also behind-the-scenes access, interviews with the stars, special features and much more to bring you comprehensive coverage of the 2009 Le Mans.
24 Heures Du Mans is the world's most famous endurance race. Created in 1923, this historic race lasts 24 hours, during which drivers travel over 5000km, at speeds of over 300kph. With competitors from France, Great Britain, Japan, Italy, US and Russia creating a strong field, Le Mans has grown into one of the world's premier motor sport events.
After dominating the 24 Heures du Mans since 1999, Audi faces the most serious challenge to its crown yet. Against relentless opposition from Peugeot, won the 76th running of the 24 Heures du Mans 2008 securing the LMP1 (Le Mans Prototype) category.
The LMP2 category was won by the Porsche RS Spyders which finished first and second on their first visit to Le Mans. Aston Martin's DBR9 successfully defended its GT1 (Grand Touring) title and Ferrari took revenge in the GT2 class securing 1-2-3-4 positions.
The race was enjoyed at the famous Le Mans Circuit by an enthusiastic crowd of over 250,000 fans, and was broadcast to many more in countries around the globe. Running Time: 90 minutes