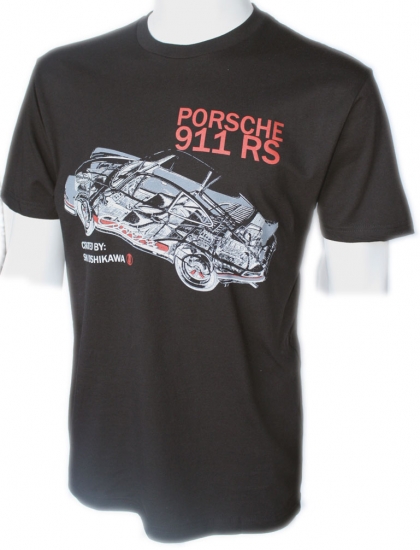 PORSCHE CARRERA ORIGINAL ART BY SHIN YOSHIKAWA
Original art created by Shin Yoshikaw, Kai Art International, under license design approval by Porsche AG
This model, valued by collectors, is considered by many to be the greatest classic 911s of all-time. RS stands for Rennsport in German, meaning race sport in English.
The intricate detail, copied from the original poster art, has been printed on soft, pre-shrunk 100% Combed Cotton using eco-friendly inks.
All pictures and references to them and/or their products names and shape are for restoration references only and do no imply any association with the above mentioned manufacturers.