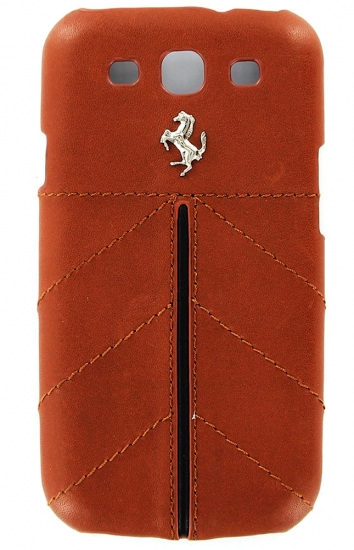 Inspired of sportsmanship and the versatility of the first Ferrari Gran Turismo, this collection of accessories for double solutions of reminds of the outside of the car and the high quality of the Interior. California collection offers the style and colour of a Ferrari California especially for the Samsung Galaxy S3.
Made of high quality materials is an accessory that provides safety for the Samsung Galaxy S3, this case protects your phone in all the hustle and bustle, with a fancy design at the same time. Whether you are an admirer of Ferrari design or you're a die-hard fan, this Ferrari 612 is a "must have" for your Samsung.
Features:unique and stylish design-high quality pouch-perfect shape after phone mulat t.-provides optimum comfort tastarii-do not leave traces on the screen-do not let traces to dismantle-maximum protection-resistant against erosion-special design eases access to phone ports.