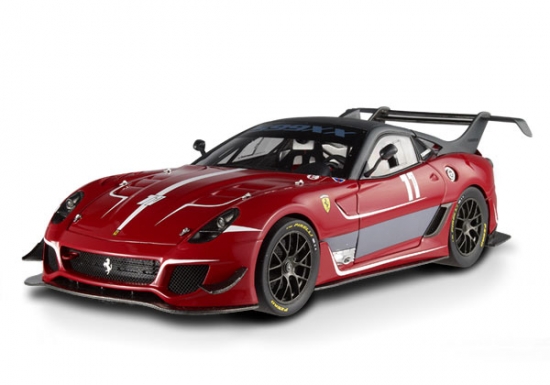 The Ferrari 599XX Evo was unveiled at the 2011 Bologna Motor Show. This fantastic version is a further upgrade to the 599XXÆs performance. It can be used on the track only, and its commercial value is more than 1 million euro.
The 599XX Evo features an improved chassis and an upgraded aerodynamics kit that includes an active rear wing with dual flaps, adapted from Formula 1, that automatically rotate to adjust downforce when cornering. The updated 599XX, powered by a 6.3L V12 engine, can lap Fiorano in 1Æ15ö!
Hot Wheels EliteTM produces this really amazing piece in 1:18th scale.