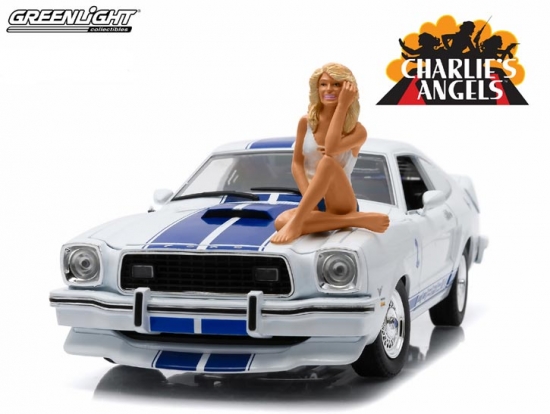 Produced by Greenlight, this is a detailed replica of the 1976 Ford Mustang Cobra II featured in the hit TV show, Charlies Angels. Comes with realistic figure of Farrah Fawcett.
100% true-to-scale and very realistic. Therefore owning it is like owning the real car. The only difference between this replica and the real car is......."It won't run!" Check out the pictures and you will be surprised by the superb details of this car!!
Badging and stripe package authentic to TV show. Mustang II driven by Farrah Fawcett on the Charlies Angels. Licensed by Ford. Serialized metal chassis. Die-cast metal with some plastic parts. Size: 10"