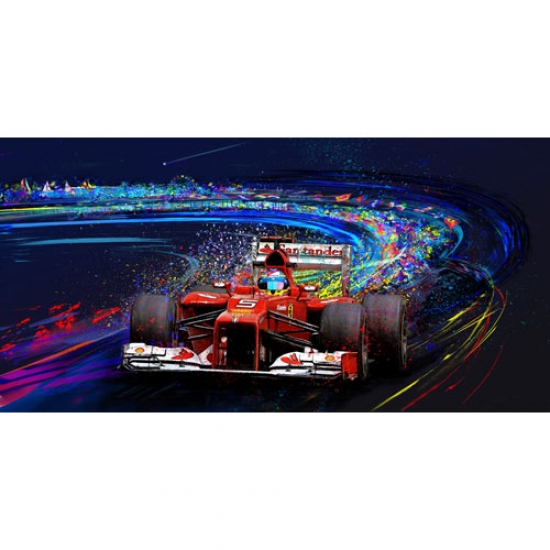 Produced by Alan Scott Greene. Alan is known for his striking use of colors. His compositions create a feeling of speed, excitement and electricity that bring his subjects to life. His creations are like Eye Candy. Deliciously colored, you just can not collect one!
Fernando Alanso stopping his foot down as he does the Tango with a Fiery redhead. He slides across the dance floor twitching and wiggling her hips as he guides her round and round. This Spaniard was born to dance with the girl from Ferrari. Fernando always makes his dancing partner look good and this hot ginger is no exception.
Giclee prints on archival, museum quality canvas. 300 limited edition prints. Size: 24"x44" .Each print comes ready to stretch or framing.