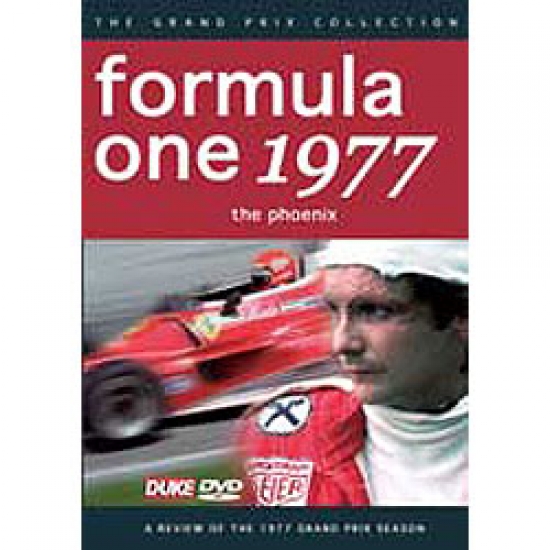 1977 saw Niki Lauda start the season, scarred but fit. And determined to put his horrific accident in Æ76 behind him.
The first race of the season, in Argentina, provided a maiden victory for the Wolf team, which was followed by an extremely successful debut season, ending with Jody Scheckter taking second place in the championship.
The season didnÆt start so well for Lauda, and it wasnÆt until the third round that he secured his first victory. However, his celebrations at Kyalami were muted, as the safety regulations in Formula One were once again brought into question. Young Welsh driver Tom Pryce was killed instantly in a collision with a marshal, crossing the track to assist with a retired car. The marshal also died.
Despite LaudaÆs poor start and total of only three wins for the season, he picked up points at all but three GPs, and was rewarded for his consistency with his second championship victory. The title was secured with two races left to run, and with relationships between driver and team frail, Lauda chose not to complete the season. Instead Ferrari gave the drive to a young and ambitious Gilles Villeneuve.
Brunswick Films were pioneers in the embryonic days of Formula One production, when sponsors controlled the demand for footage, and before the era of global TV coverage began. They have skilfully combined film from their famous archive - including some previously unseen material - to create a review that captures the essence of a very special era in Grand Prix racing. Time: 52mins.