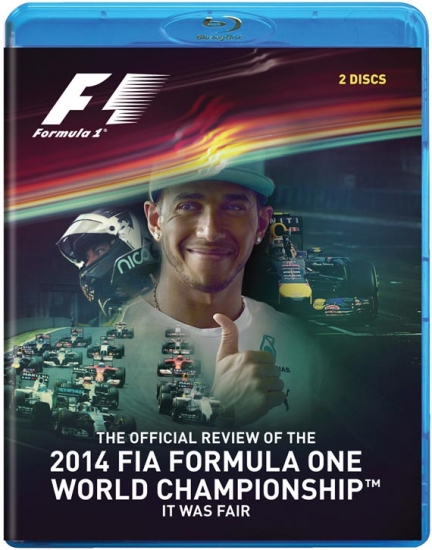 Featuring previously unseen footage from every round and exclusive audio û all in 5.1 Surround Sound!
With only the very best high definition quality footage of some of the most spectacular and riveting motor racing you will ever see this Official Review is the icing on the cake of a brilliant season of racing. As we went to press, it looked like the driversÆ title chase was going right down to the wire. The newly introduced double points finale had us chewing our nails with anticipation û Whoever wins you will not be disappointed with the superlative Official Review on Blu-ray.
Unlike some reviews this is a completely fresh retelling of the season. Relive the best moments of the season in four action packed hours as we follow the intense Championship title battles with previously unseen footage and audio recordings youÆll not have heard before. You can also enjoy on-board commentary laps for every Grand Prix, including Sochi brand new circuit.
Really excellent Grand Prix racing often revolves around team mates who are also bitter rivals. Think of Webber vs. Vettel, Mansell vs. Piquet and Musso vs. Collins and Hawthorn. Although the Rosberg/Hamilton personality clash was to the fore in 2014 it didnÆt overshadow a year of innovation and development which saw Formula One once more assert its position as the worldÆs premier motorsport series û and you can be there for every twist and turn of this ground breaking year of racing with this comprehensive review. Run Time: 319ins