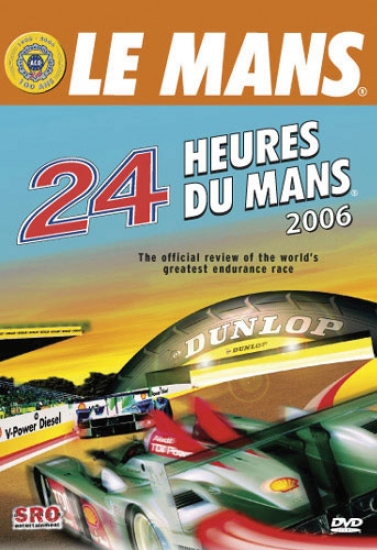 When racing fans gathered in northwestern France for the 74th running of the 24 Hours of Le Mans, they knew they would be treated to a spectacle of drama, excitement, history, and always a surprise or two. The 2006 edition of the world's premiere endurance race had all of those elements and more, and this official review gives you the best seat in the house.
Before the race, it would have been an easy prediction to say that the Audi Sport teams would be on the podium at the end of the day with one or even two cars. But, this year the teams switched to the diesel-engined R10's, causing some to re-think those predictions. When the checkered fell at 5PM on Sunday however, it was the No. 8 Audi Sport Team Joest R10 of Frank Biela, Emanuele Pirro and Marco Werner in first place and their sister No. 7 car driven by Dindo Capello, Tom Kristensen and Allan McNish coming in third. This gave the Audi's their 6th outright victory in the last seven years and a spot in the history books as the first diesel to win Le Mans. The Pescarolo Sport team of Eric Helary, Frank Montagny and Sebastian Loeb made a great showing, running an efficient race in the final hours and placing second in the LM P1 class.
You'll see coverage of all the pre-race activities, the test weekend and final qualifying, meet the drivers and their teams, and share the experience of the racing fans that come to witness the 24 Hours of Le Mans. . Running Time: 140 mins.