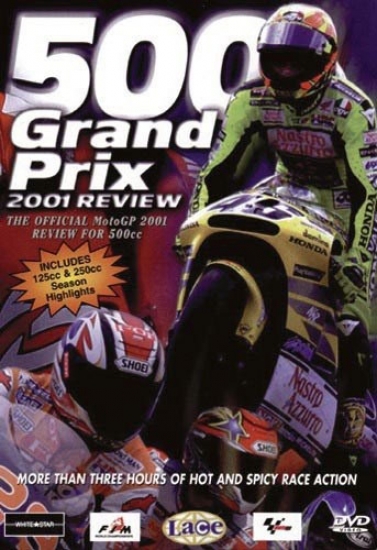 The MotoGP 2001 Championship. Hot and Spicy - Italian Style!
Over three hours of sizzling, red hot bike racing. Grab a piece of the action.
The 2001 Championship was set to be a spicy duel between the two Italian Guns - Valentino Rossi and Max Biaggi and it didn't disappoint. The incredibly talented dueling duo were always on course to dish out some hot action in 500cc MotoGP, but who could have predicted the spectacular fashion in which the last ever 500s - only season would catch fire?
No quarter was given by either Italian ace, in the 190 mph fight to the finish in bike racing's premier class, and it seemed the only thing on which young Valentino and the more experienced 'Emperor' Biaggi could agree was that they didn't agree. 'Accidental' collisions and rumored pit lane punch-ups added to the headlines as they fought for glory and the hearts of a nation, but their awesome talent, epic high-speed battles and total commitment to winning was the real story of 2001.
Stir in some stunning two-wheeled lunacy from Loris Capirossi, Garry McCoy's tire-frying antics and Carlos Checa on a charge and you have an intriguing recipe. And let's not forget Chris Walker's gutsy performance on a bike he just couldn't like. All this made the 2001 Grand Prix season a classic and this over three hour program has all the tastiest action. Running Time: 190 minutes