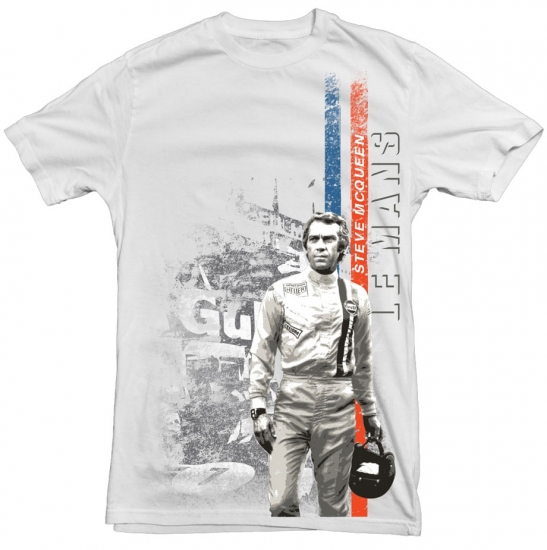 McQUEEN AT LE MANS
Steve McQueen image from the movie "Le Mans", screen printed on 100% Organic Cotton Knit T shirt. Considered by many to be the difinitive race movie, this image, licensed by Paramount Movie / CBS Home Entertainment, shows the great driver, not the actor. McQueen won his first major race in Santa Barbara in 1958 and followed his driving stint during the making of the movie Le Mans, with a competitive race at Sebring.
Steve was also a world class off road motorcycle competitor who, driving his Triumph TR6 Motorcycle was part of the 1964 ISDT U.S. Team.
This T Shirt is made of soft, organic cotton, printed and finished in the USA using environmentally approved discharged inks.