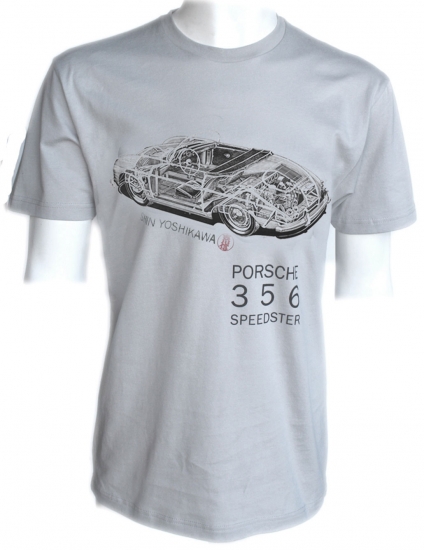 PORSCHE 356 SPEEDSTER T SHIRT
ART DESIGN BY SHIN YOSHIKAWA LICENSED BY PORSCHE, AG.
The Porsche 356 was the company's first production automobile. The 356 was created by Ferdinand "Ferry" Porsche Today, the Porsche 356 is a highly regarded collector car.
All pictures and references to them and/or their products names and shape are for restoration references only and do no imply any association with the above mentioned manufacturers.