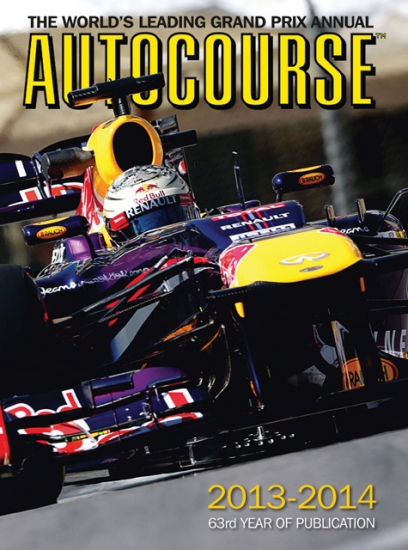 Autocourse F1 Review 2013-14.
The 19-race Formula 1 World championship season is covered with its usual meticulous attention to detail. This year, the much-respected Tony Dodgins takes over the editorÆs role, supported by the award-winning author Maurice Hamilton. The vastly experienced pair, both long-time paddock insiders, bring you all the drama and intrigue that is Formula 1 in their reportage. Supporting their exhaustive race reports are the traditionally detailed results spreads that include specially prepared and easy to follow lap charts.
Mark Hughes once more analyses the successes, frustrations and failures of each of the eleven teams in his Team-By-Team review, which includes team personnel and technical specifications of the F1 cars showcased in the beautiful illustrations by Adrian Dean.
Veteran scribe Gordon Kirby continues to give his no-holds barred assessment of the racing year in the United States, as NASCAR continues to dominate, despite welcome signs of a revival of Indy Car racing, highlighted by an emotional victory in the Indianapolis 500 by the enormously popular Brazilian veteran Tony Kanaan. Author: Maurice Hamilton. Hardcover, 360 Pages, Size: 9.1 x 12.6