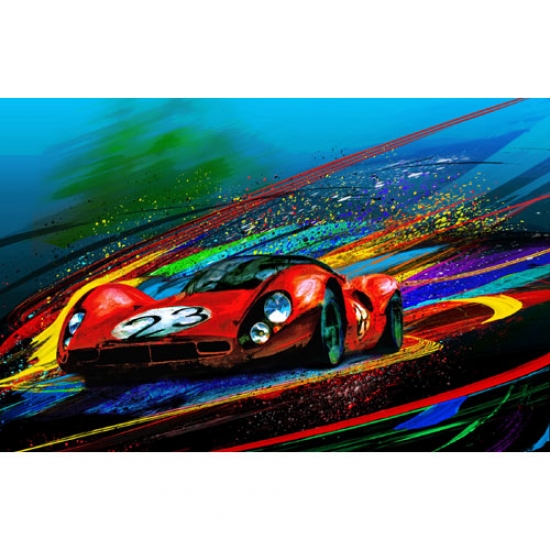 Produced by Alan Scott Greene. Alan is known for his striking use of colors. His compositions create a feeling of speed, excitement and electricity that bring his subjects to life. His creations are like Eye Candy. Deliciously colored, you just can not collect one!
Many consider this the most beautiful Ferrari ever produced. In 1966 the 330 battled the Ford GT at race tracks everywhere. Although Ford dominated the 66-69 seasons, Ferrari certainly won many a contest with it's good looks alone. If you look closely enough you can see the ghost of Enzo behind the wheel.
MUSEUM QUALITY CANVAS SIZE 24öX36ö. Each print comes ready to stretch or framing.