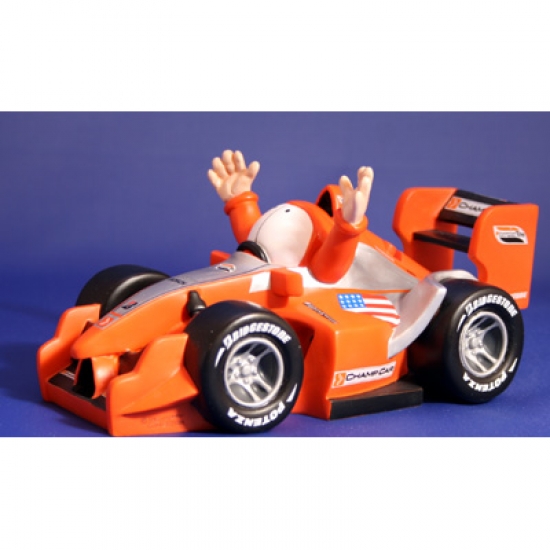 Jim Bamber is the world's leading Formula 1 cartoonist. You might have seen his cartoons in several Formula 1 publications. Well now his work is available in 3D form!
Jim Bamber, in conjunction with Champ Car and SPEEDGEAR have come together to produce this limited edition replica of the 2007 DP01 race car. Features authentic sponsor decals. Amazing detail. Very cool item!
Royalties from each sale will go towards 'The Grand Prix Mechanics Charitable Trust', a charity for the welfare of F1 mechanics both currently active and retired. This resin figurine measure 5" wide, are superbly crafted and expertly decorated.