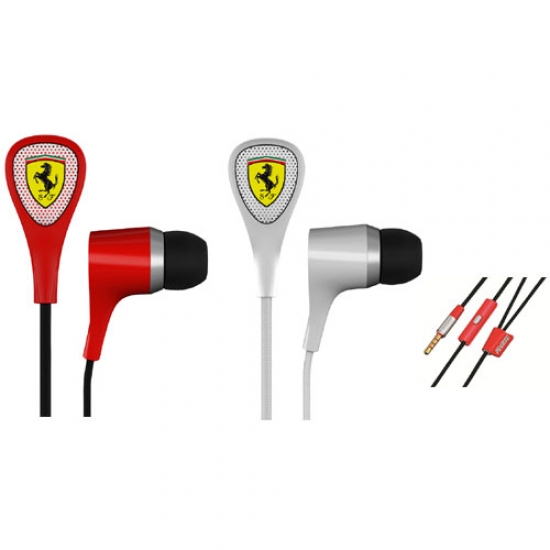 The sports design of these S100 earphones is inspired by the Scuderia Ferrari team and the stylistic element of the GT car grille. The earphones are fitted with a 10 mm driver, patented Thin Film Acoustic Technology (TFAT), that produces a passive dynamic Balance System, lower bass range and a wider band frequency range to achieve a high fidelty sound.
The S100 earphones have special speakers that filter noise and preserve the original musical dynamics, plus interchangeable earphone pads for personalised comfort. They are equipped with an anti-tangle cable and a one-button remote control with microphone for Apple, Windows, Blackberry devices and most mobile phones. They come in a customised protective carbon fibre case.
Technical Specification:
- Type: TFAT Driver Technology
- Apple 3 Button Mic Remote: No
- 1 Button Mic Remote: Yes
- Driver Size: 10mm
- Speaker Impedance: 16 Ohms
- Frequency Response: 20-20,000Hz
- Speaker Sensitivity: 97dB ¦ 3dB at 1KHz 1mW
- Cables: 3.5mm Stereo Plug
- Cable Material: Woven Fabric
- Carry Case: Yes
Made from Metal, Plastic & Fabric.