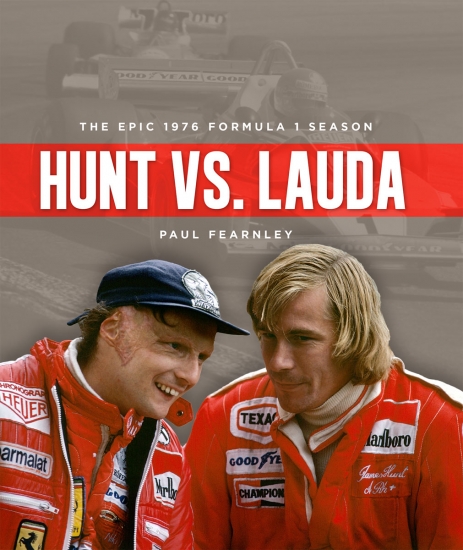 Hunts intensity on the track and freewheeling lifestyle away from it made him an instant favorite with fans, especially on his home turf in England. In contrast, LaudaÆs analytical approach to racecraft and his detached attitude toward the sport itself were an unlikely match for the intensely political Ferrari team and its passionate Italian partisans.
The season began with Lauda poised to repeat his 1975 World Championship after a string of early victories. But Hunt and McLaren soon fought back with wins in Spain and France, followed by a controversial finish in Great Britain, where a near- riot ensued after the front-running Hunt was disqualified. Then everything changed at GermanyÆs Nnrburgring: Lauda suffered a major crash that left him with injuries and burns serious enough to merit last rites, and a racing career that appeared to be finished. It wasnÆt. Less than five weeks later Lauda was back in front of the Ferrari faithful at the Italian Grand Prix, badly scarred but ready to continue the fight for the title. In the end it all came down to the yearÆs final rain-soaked race in Japan, where weather, will power, and politics would all influence the final result.
In Hunt Vs. Lauda longtime racing journalist Paul Fearnley delivers a riveting account of the 1976 season and the two rivals who made it so memorable. Illustrated with hundreds of rare photographs taken at the track and behind the scenes, this is the ultimate, real-life account of one of motor racingÆs greatest years. For readers who have just discovered the Hunt-Lauda story from the movie Rush, the book will reveal new facts and details of the real-life story that inspired the film.
Format: Hardcover, 9 x11, 160 pages. Photos: 53 black-and-white and 59 color photographs