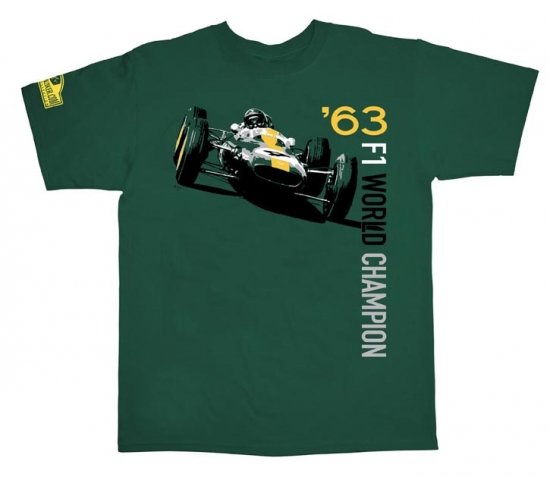 Based on an original painting by Nicolas Hunziker.
The classic Clark T-shirt.
Jim Clark gently drifting his Lotus at the edge of adhesion, Fred Astaire only wished he could have been this smooth. Clark was the driver of his generation. If you beat him, you knew that you had achieved an enormous accomplishment: You had beaten the best. It didnÆt matter what car he was driving, chances were heÆd finish first. One of the few drivers who was equally revered by the public and his peers.
These heavyweight 5.4 oz shirts are made of 100% pre-shrunk cotton and feature a taped neck to shoulder seam. Silk-screened in the USA.