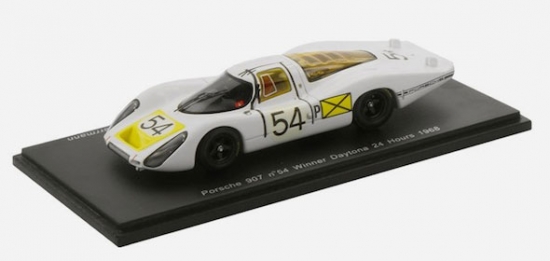 Produced by Spark, this is a detailed replica of the 1968 Porsche 907 LH racecar driven at the 24 Hours of Daytona.
Race car was driven by Vic Elford, Jochen Neerpasch, Rolf Stommelen, Jo Siffert, Hans Herrmann. They would go onto victory that day.

Features authentic sponsor and team decals, detailed cockpit. Size: 4". Limited edition.