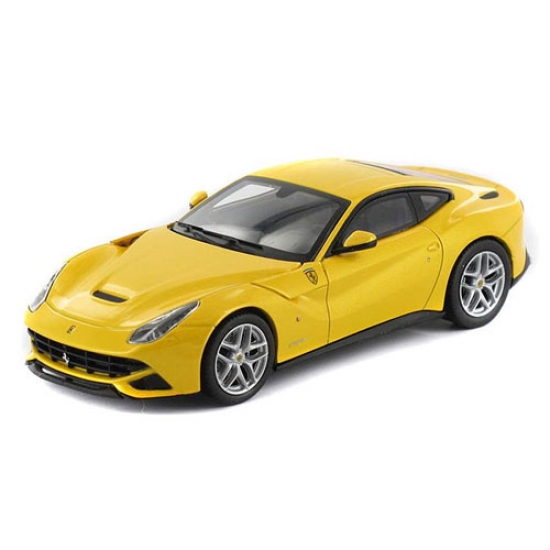 Produced by Hotwheels, this is a detailed replica of the newest Ferrari super, F12 Berlinetta. Features authentic decals, paint finish, detailed interior and much more.
Limited edition of no more than 10,000 pcs. Size: 4"

After being unveiled online for the first time ever in the history of Ferrari cars, the Ferrari F12berlinetta was officially presented at the Geneva Motor Show in March.
The most powerful road-going Ferrari ever, this car features an incredibly efficient engine and extreme aerodynamics, together with innovative components and architecture.

Designed by the Ferrari Styling Centre in collaboration with Pininfarina, the F12berlinetta combines the typical elements of FerrariÆs front-engined V12 cars in an innovative way, resulting in an original design with harmonious proportions.