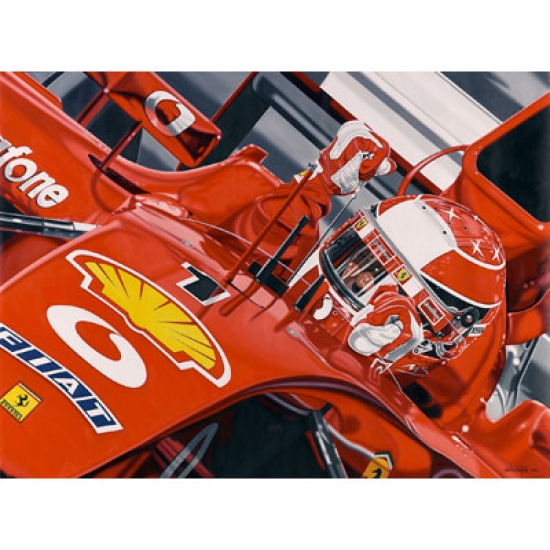 Michael Schumacher. French GP 2002
Michael Schumacher celebrates his fifth world championship crown at the French Grand Prix during a 2002 season which saw him break all records.
With 11 victories and a podium finish in every race, Michael Schumacher and Ferrari dominated the season, and his pairing with Rubens Barrichello became the most successful racing partnership in F1 history.
Limited to only 500 copies for sale worldwide. each copy personally signed, sealed and numbered by the artist. Size: 28"x36".