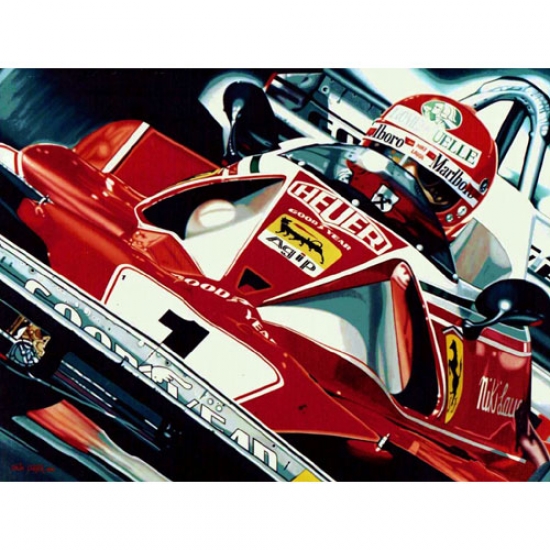 "Niki"
Niki Lauda, 1976 Ferrari
This is the fourth in a new collection of paintings portraying the history of Formula One. Created by Colin Carter.
Niki Lauda turned Ferrari's fortunes around when he won his first world championship in 1975. In 1976 he looked well on his way to his second successive title, when, after a near fatal crash at the Nurbergring, he lost out to James Hunt by just one point.
In 1977 he did win his second title with Ferrari, followed by a spell with Brabham and a two year retirement. He came back in 1982 with McLaren and won his third title in 1984, before finally ending a remarkable career at the end of the 1985 season. Limited to only 500 copies for sale worldwide. each copy personally signed, sealed and numbered by the artist. Size: 28"x36".