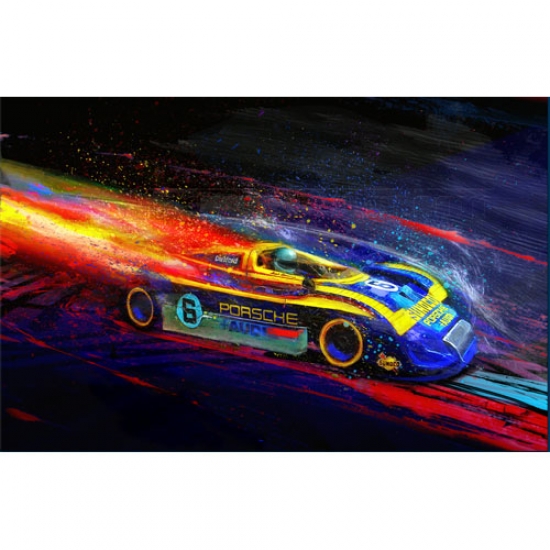 Produced by Alan Scott Greene. Alan is known for his striking use of colors. His compositions create a feeling of speed, excitement and electricity that bring his subjects to life. His creations are like Eye Candy. Deliciously colored, you just can not collect one!
1100 horsepower makes this one of the most powerful race cars ever produced. In 1975 this powerhouse was specifically prepared for a high speed run, Donohue lapped the Talladega race track at an average of 221 mph, setting a new world record. A fitting finale for the Porsche 917's magnificent career. This Porsche just sold at auction for $5 million.
MUSEUM QUALITY CANVAS SIZE 24öX36ö. Each print comes ready to stretch or framing.