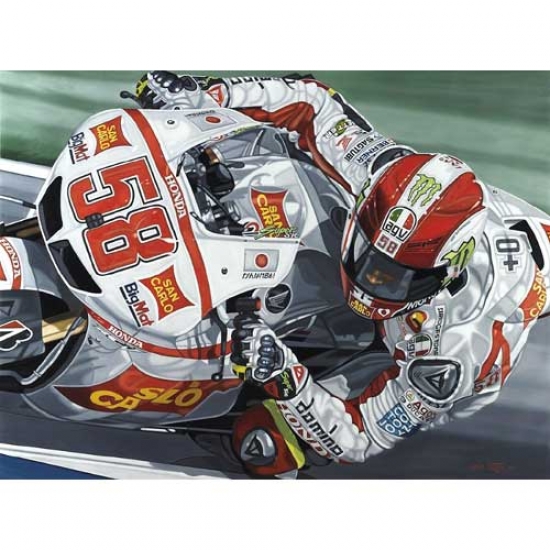 On the 23rd, October, 2011, Moto GP lost one of its brightest lights when Gresini Honda's Marco Simoncelli suffered fatal injuries in a 2nd lap collision with Colin Edwards at the 2011, Malaysian GP. A remarkable and talented former 250cc World Champion, 24 year old Marco thrilled Moto GP fans with his aggressive overtaking manoeuvres and had everything to look forward to with a 'works' ride awaiting for the 2012 Moto GP season. His loss is tragic but his memory will live on......Ciao 'Super Sic'.
Text on White Margain: 'Remembering Marco' ( A tribute to Marco Simoncelli, 1987 - 2011)
Edition of 850 paper giclee prints ( 36"x 28"). Each signed and numbered by the artist.