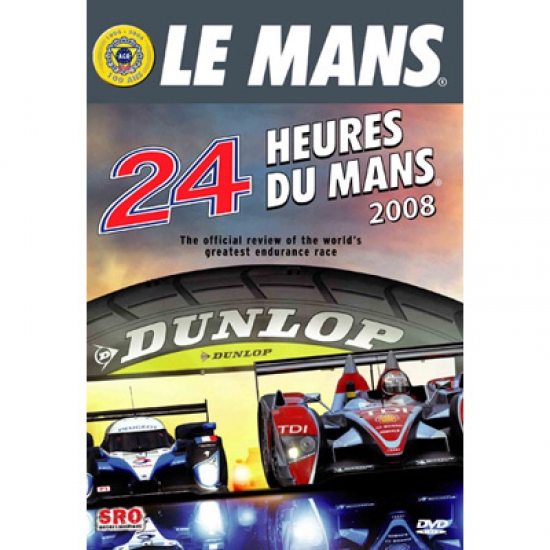 The enthusiastic group of over 258,000 fans who made the trek this year to the Circuit de la Sarthe in northwestern France for the 76th running of the 24 Hours of Le Mans were rewarded for their perseverance in putting up with some appalling weather conditions by seeing exciting racing, renewed rivalries, first-time and record-breaking victories, and the dominance of the diesel engine cars. The worldÆs greatest endurance race had those elements, and much more, and this official review captures all of the highlights.
For this year, it was another battle for the podium between the diesel powered entries from Audi and Peugeot. Unlike last yearÆs battle of attrition, where both teams were left with one car each at the finish, the full squads of both marques made it to the Sunday afternoon finish, with a familiar result. The No. 2 Audi R10, piloted by Rinaldo Capello, Allan McNish and Tom Kristensen gave Audi their 8th victory in 9 attempts. The win for Kristensen was his 8th personal victory, and sets a new Le Mans record. The Peugeot teams, who led most of the first part of the race, took second and third. The six diesel cars of Audi and Peugeot took the top six places, pushing the always quick Pescarolo Sport team down to seventh place and denying the them a fourth straight podium finish.
In the LM P2 class, the Porsche Spyders from the teams of Van Merksteijn Motorsport and Team Essex made the most of their first trips to Le Mans with a 1-2 finish. It was another battle between the Aston Martins and the Corvettes for honors in the LM GT1 class, with the Aston Martin DBR9 successfully defending its title as David Brabham and Darren Turner were once again at the wheel, along with teammate Antonio Garcia. The LM G2 group was a Ferrari show all the way, taking the first 4 places, with the Risi Competizione team from the USA in the top spot.
As always, thereÆs additional coverage of the test day and final qualifying, plus all of the color and pageantry leading up to the race, driver interviews, and better than ever on-board views so you can experience all of the excitement of the 2008 edition of the 24 Hours of Le Mans. Time: 143 mins.