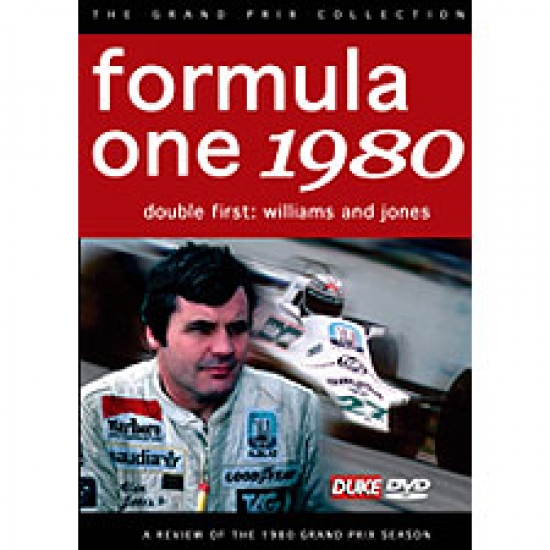 1980. The new decade brought a record number of entries for the start of the season. Expectations were high that the champions of Æ79, Ferrari and Jody Scheckter, could be beaten. Enter Team Williams and Alan Jones - the new force in a bright new era for Formula One racing.
But it took the entire season before the victory was in the bag. Jones took the opening race, but then faltered. BrabhamÆs Nelson Piquet took advantage in the interim, completing a spectacular double in the Dutch and US GPs to lead the championship with two races remaining. It was up to Williams and Jones to pull out all the stops to seize the title.
Brunswick Films were pioneers in the embryonic days of Formula One production, when sponsors controlled the demand for footage, and before the era of global TV coverage began. They have skilfully combined film from their famous archive - including some previously unseen material - to create a review that captures the essence of a very special era in Grand Prix racing. Time: 52mins.