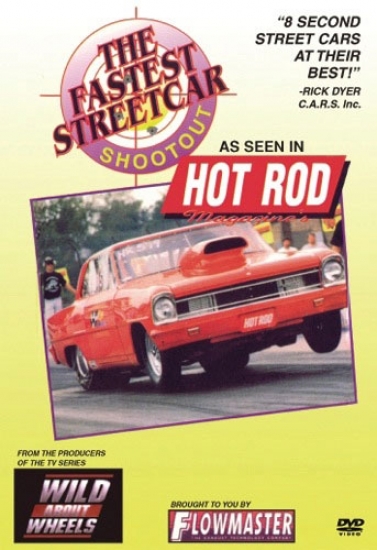 Here's the event that shook street machine world for three thunderous days!
"The Fastest Street Car in America Shoot-Out", as seen in Hot Rod Magazine. the producers of the hit TV series, Wild About Wheels take you to Memphis Motorsports Park that became ground zero for this awesome army of street-legal speed merchants with one goal in mind: to prove once and for all, who was the baddest in the land!
You'll see every vertical leap of these menacing 8-second street machines devouring the quarter mile...and battling each other until a "King of the Hill" was crowned! 600 cubic inch monster motors, inhaling huge gulps of nitrous oxide...launching this elite group of Chevys and Fords into street machine history! See the cars up close, talk to many of the drivers, and witness a drag racing epoch you'll want to watch time and time again. Running Time: 45mins.