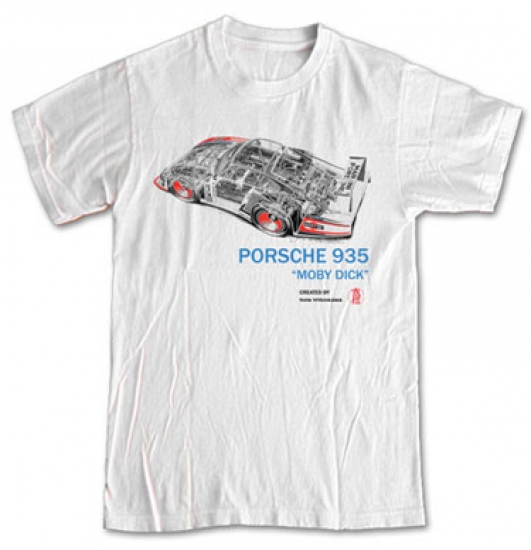 PORSCHE 935 "MOBY DICK" T SHIRT FEATURING ORIGINAL ART BY SHIN YOSHIKAWA
The 935 , wearing the Martini Livery won the 1979 24 Hours of Le Mans overall, and other major endurance races, including Sebring, Daytona, and the 1000 km Nnrburgring. Of the 370 races it was entered, it won 123. This finely detailed TShirt is printed on soft, pre-shrunk, 100% Combed Cotton and printed in the USA with eco-friendly inks.
Licensed by Porsch AG, the original artwork was created by Shin Yoshikawa - Kai Art Collections
All pictures and references to them and/or their products names and shape are for restoration references only and do no imply any association with the above mentioned manufacturers.