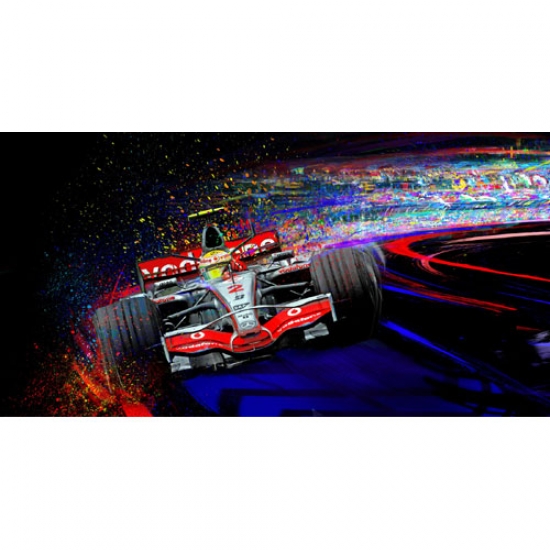 Produced by Alan Scott Greene. Alan is known for his striking use of colors. His compositions create a feeling of speed, excitement and electricity that bring his subjects to life. His creations are like Eye Candy. Deliciously colored, you just can not collect one!
Lewis Hamilton blazing a trail to his championship season in 2008. His red and silver Mercedes powered Mclaren is seen here in a hysterical dash to the trophy.
Giclee prints on archival, museum quality canvas. 300 limited edition prints. 24"x44" $329. Each print comes ready to stretch or framing.