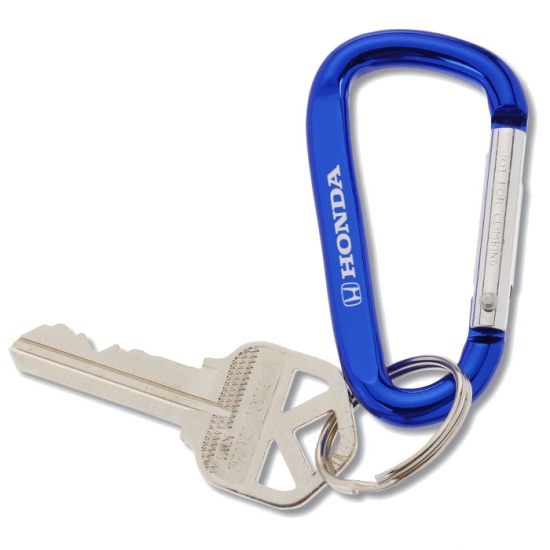 Size: 1-5/16" x 2/5/16" x 3/16".
6mm Aluminum Carabiner holds a whole stack of keys and allows for simple retrieval of each set as they're needed. The custom key tag includes a removable split ring keychain to get you started. The imprinted keychain is also great for clipping keys to a belt loop, bag strap, or D-ring for easy access.
This carabiner is "Not For Climbing"