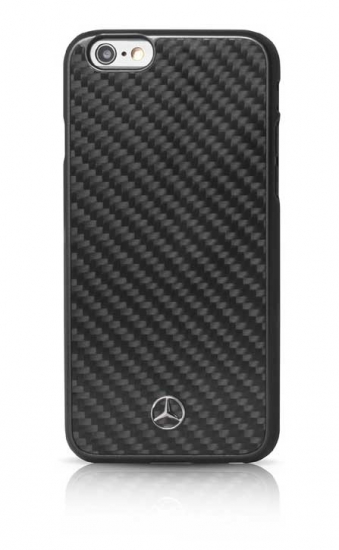 Mercedes-Benz Dynamic Line Series. The aggressive and high performance characteristics of Mercedes-Benz offers a unique and impressive line of super sports car. Most of these power-full cars have a fine carbon fiber finish that has inspired this protective case.
This hard case, sculpted around a metallic painted case, has an authentic black carbon fiber plate, portrays the iconic carbon-fiber bonnet that adds to the dynamic driving experience of Mercedes-Benz. Color: Black. For iPhone 6/6S Plus (5.5ö). Material: PC + Real Carbon Fiber
Mercedes-Benz are subject to intellectual property protection owned by Daimler AG. They are used by CG Mobile under license.