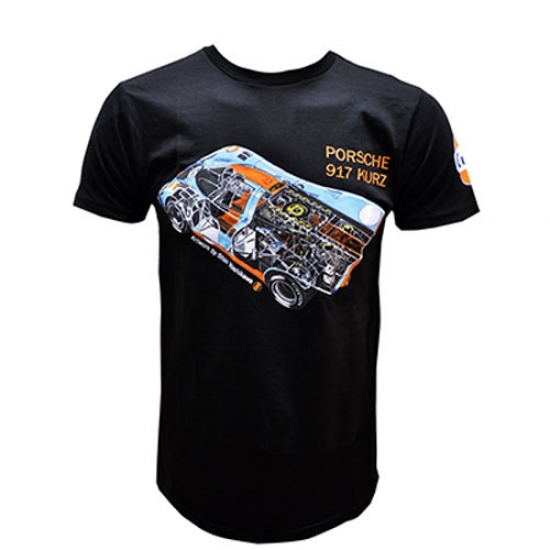 PORSCHE 917 KURZ - PORSCHE LICENSED ORIGINAL CUTAWAY ART.
Featuring the Gulf Racing livery and logo, this 100% Pre-shrunk Cotton T shirt is original art created by Shin Yoshikawa, Kai Art International and licensed by Dr. Ing. h.c. F. Porsche AG This shirt was screen printed in the USA using Eco Friendly inks by the autoholics at Race Culture, LLC., dba Retro Motorsport Gear.
The Porsche 917 is a race car that gave Porsche its first overall wins at the 24 Hours of Le Mans in 1970 and 1971. The 917 is one of the most iconic sports racing cars of all time, largely for its high speeds and high power outputs, and was made into a movie star by Steve McQueen in his 1971 film Le Mans.