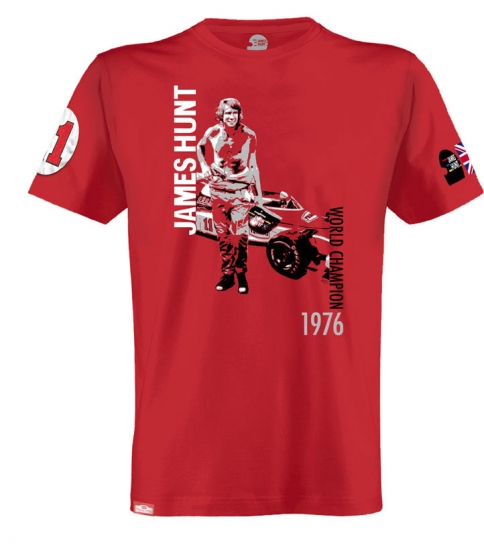 Based on an original painting by Nicolas Hunziker.
Celebrate the movie release of "Rush" with this cool shirt.
From the James Hunt Racing Collection, this vibrant Men's Champion T-shirt in bright red, the colour of Hunt's driver overalls, comes with a silk screened James Hunt World Champion print to the chest, by artist Nicolas Hunziker. With a number 11 roundel to the right sleeve, in tribute to the car number of the McLaren Ford M23 that he drove to victory in 1976, and James Hunt logo and Union Jack cotton patch to the left sleeve.