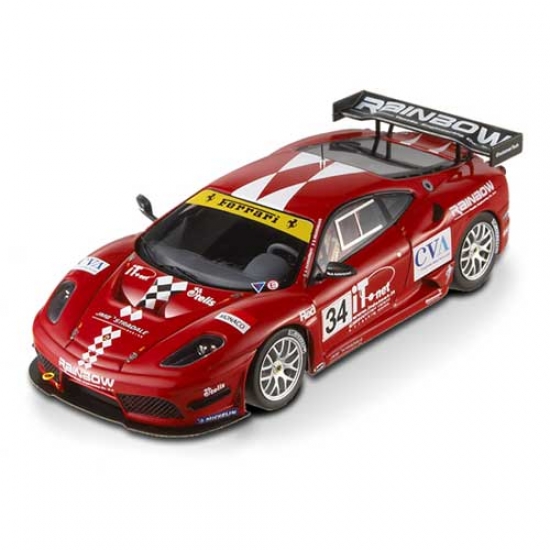 Ferrari F430 GT3 JMB Racing.
Originally based on the F430 Challenge, the F430 GT3 is a specialized racing car designed for the FIA GT3 European Championship. It is mechanically similar to the F430 Challenge, and has some better developed aerodynamics, including large air exhaust vents in the hood. The car has a 4.3 L V8 engine which produces 550 hp (410 kW; 558 PS) making the GT3 more powerful than its GT2 counterpart. This car is prepared for the JMB racing team.
Features authentic team and sponsor decals, detailed cockpit and much more. Size: 4"